Vancouver, British Columbia
The Leungs downsized to one vehicle and look to reap the benefits of significant local home improvement rebates.
Meet the Leungs
John and Nancy are growing their sustainability efforts to reduce their household carbon emissions and live greener.
The Leungs and their two teenaged children have adopted many impactful habits on their journey to net zero and are now keen to discover the best ways to achieve larger benefits and take action.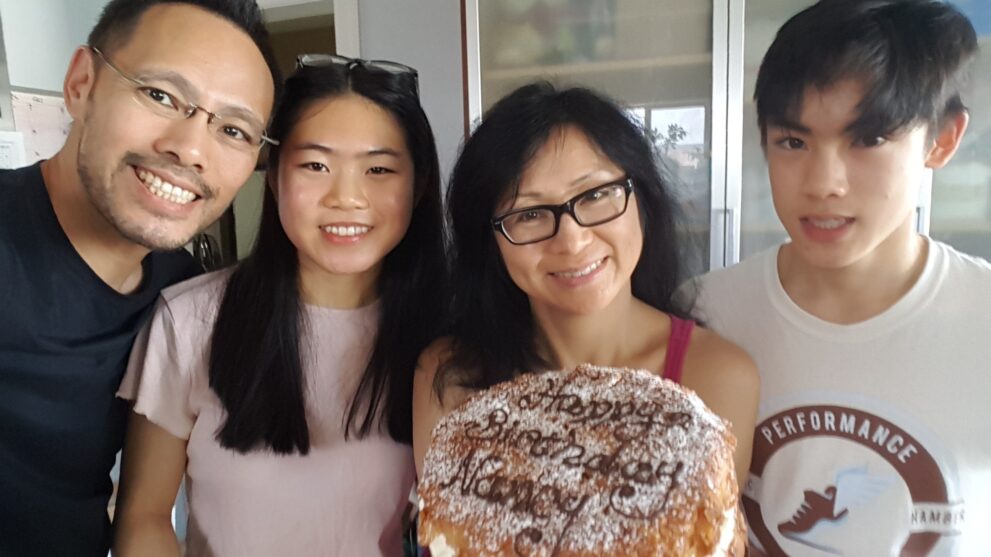 Fast Facts
1. Closing the door on drafts
Nancy and John purchased their 1930s home 21 years ago. They have been dedicated to annual inspection and maintenance of draft-proofing and insulation, but know there is a lot more they can do to update the home envelope on their older house. Significant incentive rebates available in Vancouver will help them achieve this, making their home much more energy efficient and dramatically reducing their household carbon footprint.
2. Easy steps to energy efficiency
The Leung family have made a number of smaller changes that help reduce their energy consumption, bills, and emissions. These include installing smart thermostats and turning down the temperature, turning down the thermostat on their hot water tank so they are not maintaining hotter water than they need, and take showers instead of baths to reduce their water use and related energy footprint.
3. Reduce, reuse, recycle… rejoice
Between following the three Rs and composting, the Leung's boast that it usually takes more than a month to fill their garbage bin. They also joined a local Buy Nothing group which facilitates the transfer of useable goods – diverting unwanted items from the landfill into the hands of others who can use them. In addition to extending an item's lifecycle, through the group they have met new people and made new friends.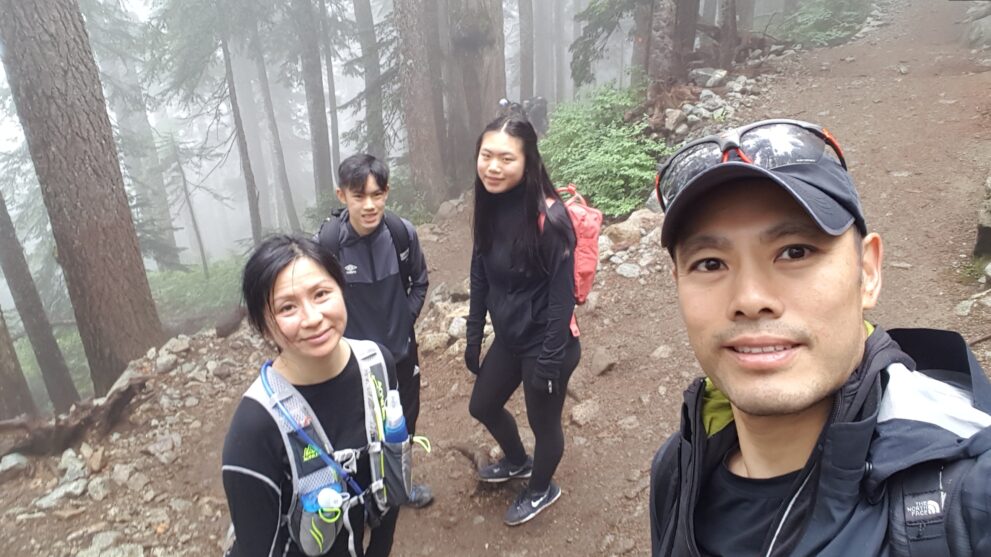 4. Driving emissions reduction
The Leung's make an effort to limit their number of trips by car, leaving their vehicle at home whenever possible and walking, biking, or taking transit instead. They enjoy outdoor activities as a family and have a lot of gear to haul so they currently drive an SUV they would like to replace with an EV someday.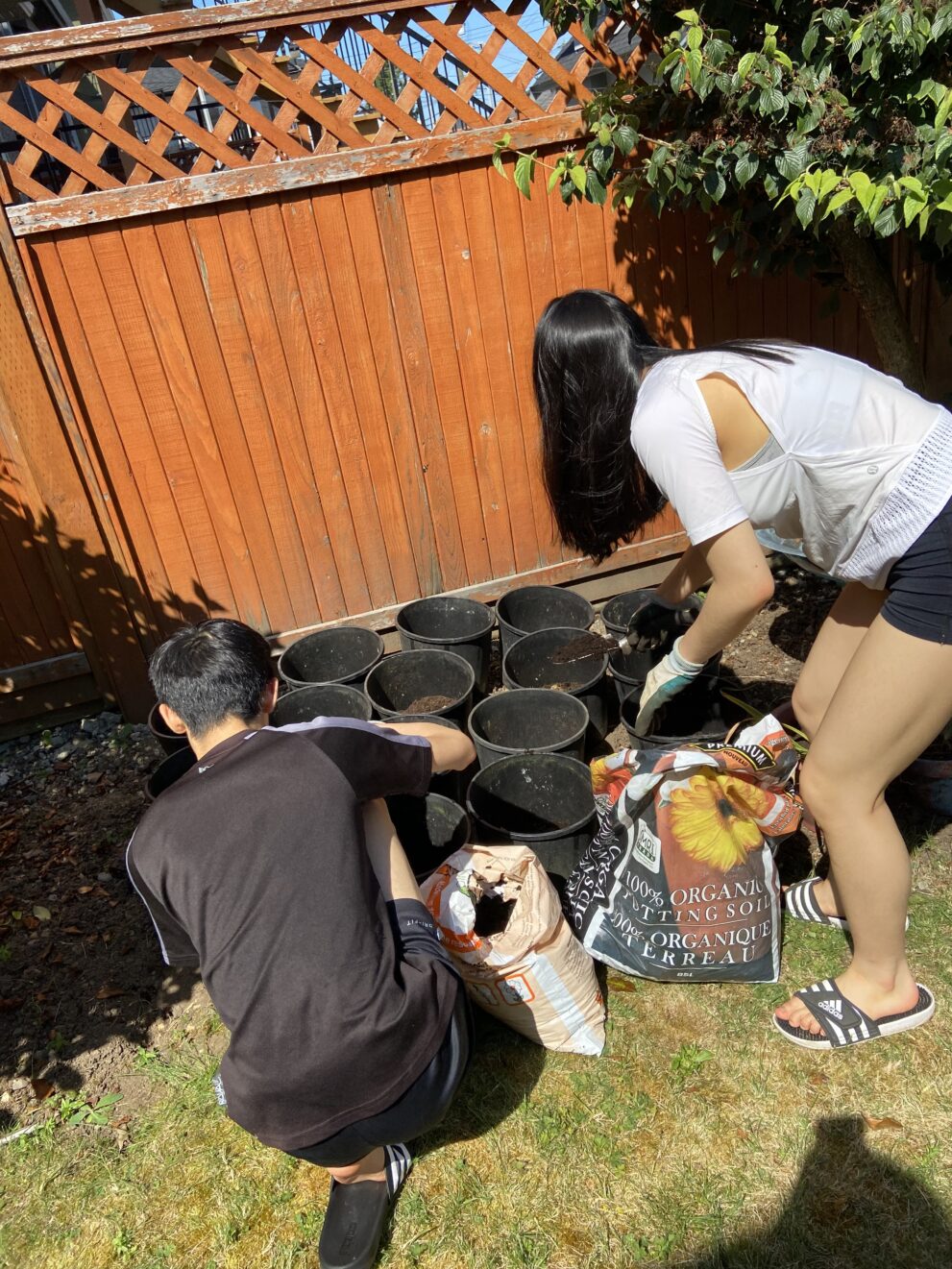 5. Growing a smaller carbon footprint
As parents, John and Nancy felt it was important that their children know where food comes from, so ever since they were small they helped tend the family's organic vegetable garden that was first planted around 20 years ago. Water for the garden is collected in a rain barrel and plants are fed from their composter which diverts organic waste from the landfill.
6. Creating generational sustainability
John and Nancy have created a solid foundation for a sustainable lifestyle but know they can do a lot more. Demonstrating eco-friendly habits and being positive role models throughout their children's lives has resulted in their teens making more sustainable choices in their own day-to-day lives.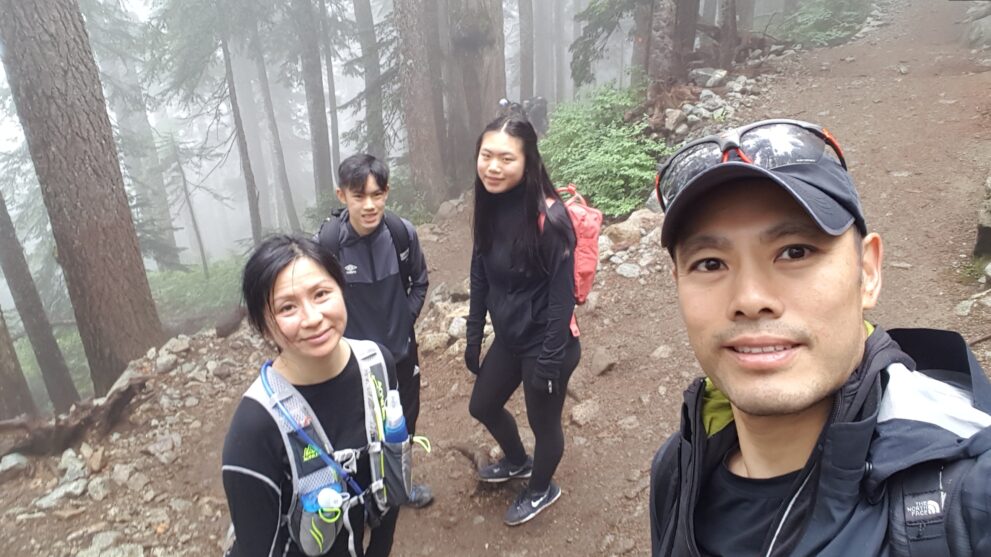 7. On the path to net zero
Navigating the journey to a net zero life isn't easy, but the Leung family is committed to reducing their impact on climate change and are planning their next steps:
Make home envelope improvements
Increase their household energy-efficiency
Replace their current gasoline-powered SUV with an EV