London, Ontario
This fit family of four lives close to work and school and commutes primarily by riding cargo bikes and walking.
Meet the Loewen-Nairs
Andrea and Vineet chose to move halfway across the country to live a more sustainable life.
The Loewen-Nair Family of four moved provinces so that they wouldn't have to commute by car and have taken many other actions to reduce their household carbon footprint.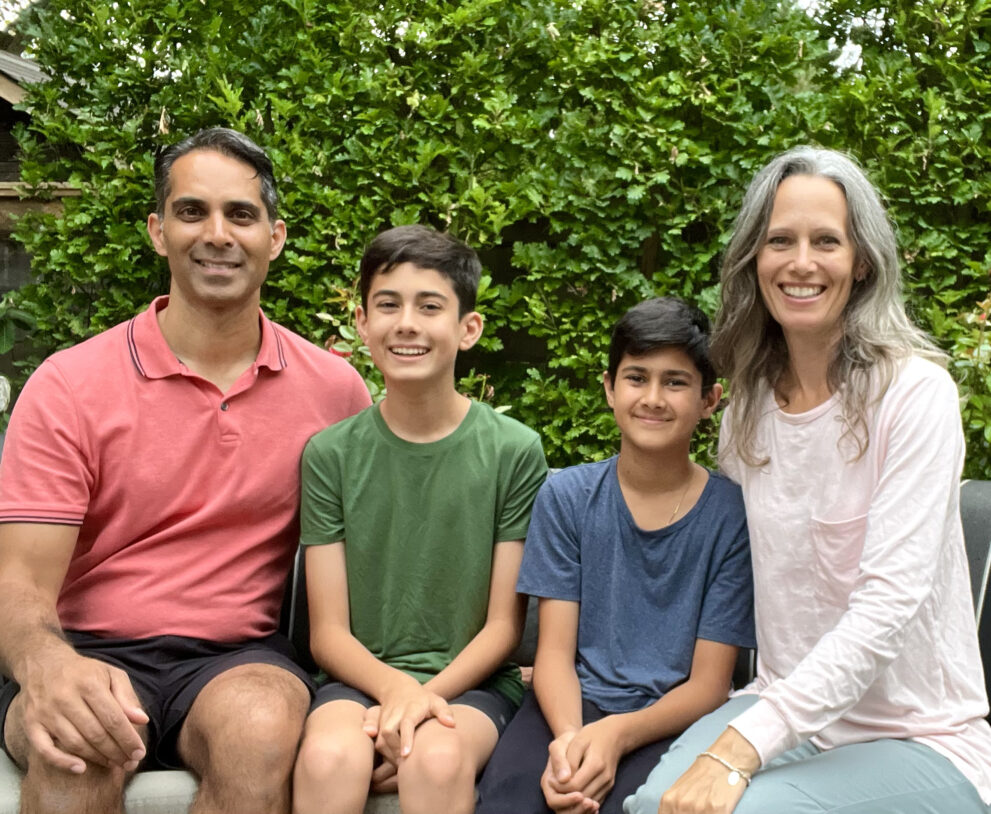 Fast Facts
1. Breathing new life into an old house
Downsizing with their move, Andrea and Vineet totally renovated their new 1920s house to be more modern and energy efficient, including installing new windows, foam insulation, radiant floor heating, and ductless mini-split air conditioners.
By improving their home envelope and increasing their home's energy efficiency they have significantly reduced their natural gas consumption and their gas bills are usually under $100 for the entire house.
2. Major steps towards living net zero
The Loewen-Nairs walk to work and school and usually bike and walk pretty much everywhere else they need to go. Andrea loves her "van" which is a yellow cargo bike named Betty that she uses to get around for most of her day-to-day.
Although feet are the family's primary mode of personal transportation they still have one vehicle to accommodate driving to their son Paxton's TV shoots and dance rehearsals (he's a cast member on CBC Kids' Ukulele U) so their home's two-car garage is actually split between one car and several bikes.
3. Role models for sustainable living
The lifestyle choices Vineet and Andrea have made to considerably limit the amount they need to drive should at minimum inspire you to choose feet over fuel a little more often, and their home envelope upgrades demonstrate proven energy efficiency benefits. Not willing to stop there, they are eager to learn what more they can do to further reduce their household carbon footprint, and help lead others on the journey to living net zero.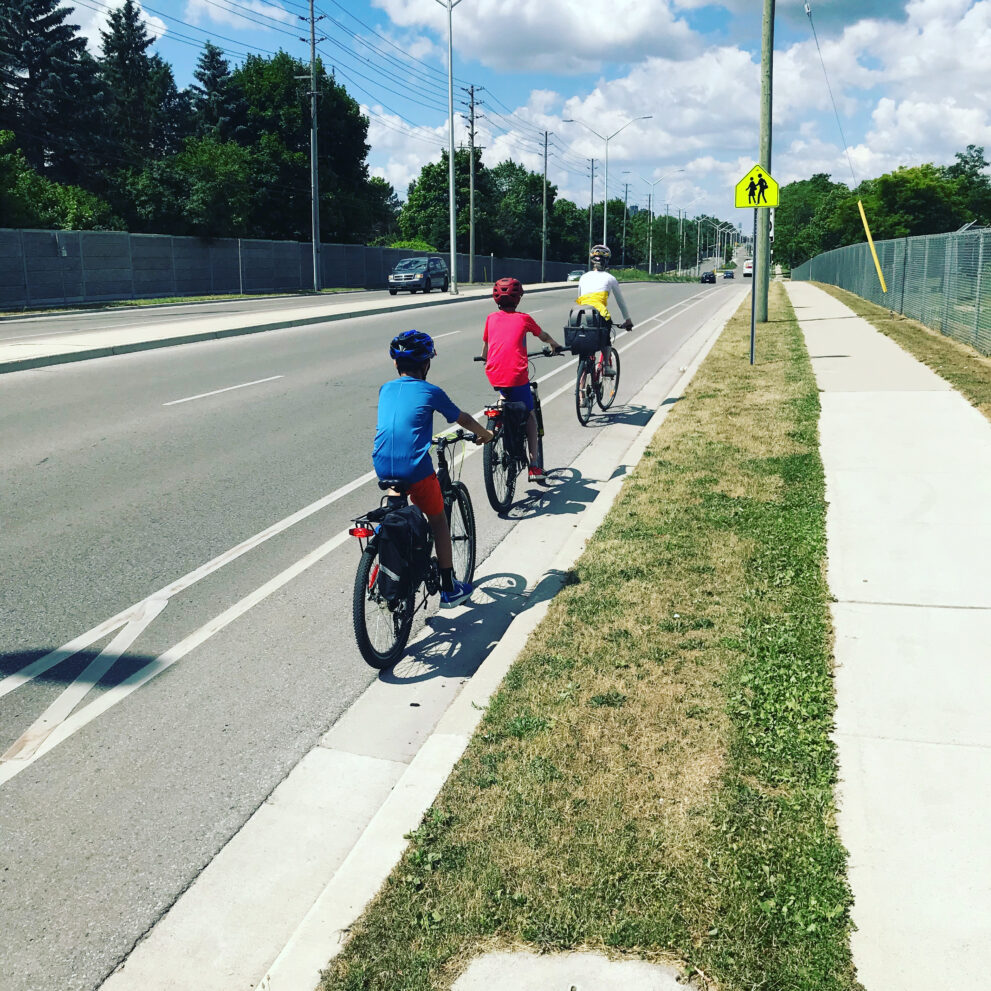 4. Closing the gap to living net zero
Already adopting a more sustainable lifestyle than most Canadians, the Loewen-Nair family still has plans for what they'd like to do next:
Purchase another e-bike
Install solar panels
Install an EV charging station in their garage
Replace their current vehicle with an EV